Press: jenn [at] electricshores [dot] com

Everything else: ask for an answer
---
Our answers...
---
Question from Jockrock, Scotland 12/8/2020: Who?
Answer from Kurd: We're a Stirling-based band featuring acoustic guitarist/singer/noisemaker Stephen McAll, guitarist Andrew Pankhurst, Amy Campbell on backing vocals and synth, and Kessi Stosch on vocals and bass; hailing from Glasgow, West Yorkshire, Dunblane and Hamburg respectively. Constant Follower began life as McAll's solo project back in 2017 as a platform for a long-gestating collection of spare and plaintive songs for acoustic guitar and electronics, but started to flesh out into a band setup after meeting guitar player Andrew Pankhurst at a gig and sensing possibilities for adding new dimensions to the songs. After a brief stint with Moonsoup's Niahm Baker on vocals and bass, we kind of solidified as a three piece with Kessi Stosch taking on the role permanently; singer and synth player Amy Campbell joined to make us our current four piece late last year.
---
Question from Indie Republik, Germany 12/8/2020: Your dreams: Colour or black and white?
Answer from McAll: For the life of me, I can't remember what they are. I have a sense of colour, a bit washed out like the video for Set Aside Some Time. My daughter writes down her dreams. Each night she says to me as I go out her door "hope you have some crazy dreams". Having children, you need to explain to them why they are having these horrible nightmares. It all boils down to the fact that you don't want to meet a sabre-toothed tiger in the flesh first time and not have had some practice. I think. I worked on the dairy aisle in a supermarket for a year – each day I'd go home exhausted and dream of packing cheese onto the shelves all night... then get up in the morning and do it all again.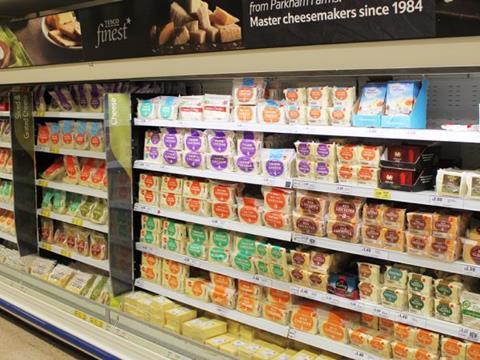 ---
Question from James G, Scotland 8/8/2020: Why the name 'Constant Follower'?
Answer from McAll: I was raking through some old books and found a vintage pamphlet about these Giant Redwood trees in America. When settlers first arrived, they couldn't believe their eyes. There was one particularly large tree that had a large space inside which the Native American peoples had been using as a shelter for centuries. The settlers came in and opened it up as a curiosity shop. Anyway, there was a tree called 'Constant Follower' – one of the biggest and oldest. The name right away signalled something to me about permanence. I thought of how each year a new layer is added within the tree, thick or thin depending on the conditions of the year, and how these layers remain throughout it's life. And it made me think how we're one and the same. Our years remain with us through life, for good or for bad, and become part of who we are.
---
Queston from Susan M, France 3/8/2020: Can you tell me about your influence?
Answer from McAll: That's a hard one but I can go over and look at what records are in the pile nearest my turntable.
(Piled in this order)
James Yorkston – I was a cat from a book - actually on the record player – multiple 10" release. Actually I wish artists wouldn't do that – pretty annoying to turn them… but a lovely record and worth the effort required. I've been playing a few of James' songs lately. I think he's a great songwriter.
Let It Come Down – Songs we sang in our dreams - this is Kramer and Xan Tyler – Xan gave me the record as a present the other day. I've been listening digitally for a while but it sounds just lovely on vinyl.
Scott William Urquhart – A recipe for reverie – I worked on this beautiful record with Scott, he's a pal of mine, but I only got the vinyl from him a few weeks ago. He reused old record sleeves and put his own artwork over the top. This one is in a Crosby Stills Nash and Young sleeve – 'Live at the Fillmore' - Neil Young's version of Cowgirl in the Sand is legendary. I actually own and love this and I think it's quite pricey to get now – I hope the vinyl was beyond saving!
Talk Talk – Spirit of Eden – ah, classic. Talking about influences – this is definitely one that influences what I do. Just in terms of keeping working until I'm happy with the result. None of that 80/20 rule when it comes to music! Everyone should own a copy of this.
Phil Cook & His Feat – Hungry Mother Blues – this is a great yeeha record by Phil. He's a member of Megafaun with his brother and drummer, they had a couple of albums I liked. They have a song about Dogwood tress blowing in the wind… Carolina breeze… something like that. I think Bon Iver might have used to be in the band, but I might be making that up. He also plays with Hiss Golden Messenger sometimes I think (who's early stuff I like a lot).
Pub – Do you ever regret Pantomime – this is a superb ambient record from a guy who comes from the same neck of the woods as me. Been into this for quite some time but just recently pulled the record out after a chat with Jockrock's Stu about 2000's ambient stuff. Beautiful record.
Matt Kivel – days of being wild – Ah, I like Matt's music a lot. Got introduced to him after a gig at a local venue called the Glad Café. Alasdair Roberts produced the record they were playing live at the time and that interested me. Bought his back catalogue on vinyl. All very good, hushed man and an acoustic with some nice production. Like this a lot.
JJ Cale – Naturally JJ Cale – My neighbour Chris gave me this record. Got to be the best OR worst cover ever. See photo. I do love the music though.
To Rococo Rot – Telema ep – I love this band. They got me into electronica. I actually put on a festival with my friend Andrew, just to get them over to the UK to see them play live. This was on their first album Amateur View – well worth checking out.
There's another 20 records in the pile, but I'll leave you with this last one…
Tara Jane Oneil – Where shine new lights – beautiful, quiet, mediatative, lovely. I listen to this oftfen. And every time I have it on in company, people need to know what it is. She's releasing under this name and TJO. Think she just had a record out actually – need to check that one out.
There you go. A snapshot of things I listened to and didn't put away in the last week!
---
End of the answers.
---

Our supporters:
Help Musicians UK
Creative Scotland
The Fenton Arts Trust
Oppenheim-Downes Memorial Trust
Music For All
By signing up you agree to receive news and offers from Constant Follower. You can unsubscribe at any time. For more details see the privacy policy.